Insurance and Risk Management Strategies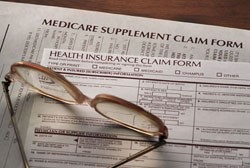 We analyze clients' financial structures, determine potential risk factors and provide creative insurance solutions to minimize exposure to those clients and their families.
Jacob Solomon & Associates' intimate knowledge of our clients' finances and asset structure is a great advantage in identifying and understanding their insurance and estate planning needs. Our life insurance, disability income insurance and long term care insurance portfolios are specifically designed to offer our clients the solutions they need to help protect their loved ones in the case of death and disability.
Our disability income insurance product portfolio ranges from standard income protection policies to specially designed contracts for Professional Athletes. To find out more about disability income insurance protection, why many plans fall short and how easily you can improve your coverage, please click here.
Our life insurance product portfolio is comprised of products offered by the country's best insurance carriers. Whether your need is for low-cost term insurance or a more complex Variable Life policy, Jacob Solomon & Associates has the resources and expertise to help meet your needs. Selecting the right insurance is the first step. But things do change. So we review your portfolio to evaluate:
Human life value
Ownership structure, Trusts
Asset allocation* coordination
Levels and types of coverage
*Asset allocation neither assures a profit nor protects against loss in declining markets.
Estate Conservation
Sophisticated estate conservation strategies that includes asset protection, gifting strategies and charitable planning are essential parts of all wealth management.
No matter how much wealth you accumulate, or how large your estate, taxation can consume a large portion of your wealth at the time of your demise, especially with constantly changing tax laws. Jacob Solomon & Associates works in a team approach with legal & tax advisors who are well-versed in current tax and estate regulations to develop an estate plan to help meet your personal and business goals.
Many times, this process is as simple as having an attorney update your Will or the creation of an Irrevocable Insurance Trust. Other times, an estate plan involves more complex and sophisticated planning techniques such as:
Complex gifting strategies
Family Partnerships/LLC's
GRATs
Charitable Remainder Trusts
Charitable Giving
Your charitable giving says more about who you are and the legacy you want to leave. Of the many financial tools available to individuals with substantial assets — your support to foundations and charities through endowments and trusts is the most powerful statement of your values and hopes.
Of course you already know that your gifts of cash, stocks and bonds to charity receive tax deductions. Charitable giving is one of the most powerful estate planning tools there is. The power of doing something meaningful for those less fortunate, and at the same time making your retirement and estate plans more efficient, is an analysis we've perfected.
Jacob Solomon & Associates does not provide tax or legal advice. We will work with your tax and legal advisers to help you select the most appropriate product solutions to suit your specific needs and circumstances.