Firm Philosophy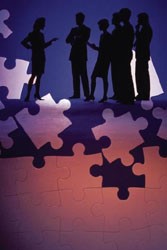 Overview
The amount of money that an individual will earn in a lifetime is finite.Some make more, and others make less, but there is one thing that we all have in common, and that is that we want our money to grow...or at least stay the same! Most people incorrectly assume that the only way to grow their money is to find better investments. Many people focus their time on these accumulated assets, while ignoring their lifestyle needs, and ignoring unnecessary wealth transfers!
Our goal is to help you minimize your exposure to wealth eroding forces (mortgage interest, fees, expenses, taxes, inflation exposure, exposure to creditors and lawsuits, etc). Every year, individuals and businesses transfer thousands of dollars unknowingly, and unnecessarily. We specialize in integrated strategies. Every financial decision you make impacts your other financial decisions.
Our Philosophy
We are committed to helping our valued clients avoid unnecessary wealth transfers.
Our website is designed to help our clients and other financial professionals identify the driving forces behind financial issues. Information and timing are the most critical elements of any financial decision. We believe that it is critical to help our clients focus on the money that they are transferring away to other financial institutions unknowingly or unnecessarily (Mortgage Payments, Taxes, Credit Card Debt, Automotive Financing, Student Loans, Etc).
Our basic philosophy is that if you spend (or transfer) a dollar that you didn't have to, the true opportunity cost is the sum of that dollar plus what it could have grown to if you had the chance to hang on to it and invest it yourself!
We continue to educate our clients, and valued professional partners on the importance of time-proven debt management techniques. We hope that you enjoy this website visit, and we want you to pass this link on to a friend. We help people find money every day. I'm sure that you know someone who could use a little help finding some of their own money.
Don't keep us a secret!
Learn how to fund your Retirement & help Minimize your exposure to unnecessary taxes.
Tired of market ups and downs? You'll need to learn how to create an environment for your money, to build your wealth in any financial market cycle.
Learn how to avoid many common financial pitfalls. Dispel financial myths and rules of thumb once and for all.
Grow and Protect Your Wealth using a few basic rules.
Any discussion of taxes is for general informational purposes only, does not purport to complete or cover every situation, and should not be construed as legal, tax or accounting advise. Clients should confer with their qualified legal, tax and accounting advisors as appropriate.